I was inspired by this post at Calamity Anne's Adventures last week,
F is for Fleetwood
. She altered a GIANT paper mache letter and it turned out really cool! I found some of those big paper mache letters at
joann.com
but being impatient (and crafty, hehe), I decided to make my own.
I found a fun tutorial for making your own paper mache letters over on
Me Like Stuff
. But, I was thinking, that is alot of work for something I am just going to cover in paper anyway...like I said, impatient! I don't want to wait for paper mache to dry!
So...I came up with my own design, using RECYCLED PRIORITY MAIL BOXES! Any cardboard would work, but I like the sturdyness of these boxes, and using scraps from several different boxes, you get a consistent thickness, texture, etc. I save used boxes, and cutting them in to manageable pieces makes them easier to store. For this project I broke out my stack of 7 x 7 inch squares.
First, I cut out 2 simple letter
M
s, one for the front, one for the back. I just used a ruler and pencil, but you can use a computer to print a big letter and trace it onto your cardboard. Next, I cut 1½ inch wide strips of cardboard to fit all sides of the letters. I broke out the trusty glue gun and started gluing things together.
The hot glue was messy and squished out the sides. I just let it cool then used a craft knife to trim off the excess. My front and back pieces did not align perfectly when I finished, so I just trimmed away the extra, also with my craft knife.
TaDa!
Chunky cardboard letter M! (Measures about 6½ by 6½ by 1½ inches)
I am loving black and white lately, so I chose this fab pattern from my scrapbooking stash:
One sheet wasn't large enough to do both sides of the letter, so I covered the other side in black. Now I can have two different looks, solid black or black and white:
I covered the sides with the remaining pattern paper:
Cute, cute letter M:
And because I can NEVER just leave well enough alone...I inked the edges with some Charcoal Chalk Ink:
The black side was a little to blah for me...so I took embellished with some of my
ribbon yoyos
.
Here's
M
with my
paper rose ball
and those black birds I love so much:
And the other side of
M
:
Costwise, this project was super duper cheap. I didn't have to buy anything! Recycled cardboard (free), hot glue and glue gun (on hand), paper (original cost, less than $1 for both cardstock and pattern paper) and chalk ink (on hand, optional, $2 new).
I think my little display is complete! I need to hang a shelf to place them on. I will share pics soon!
Went thrifting with my youngest sister this weekend and found lots of treasures. Here is a sneak peek of projects in progress:
Linking up with

:

Whatever Goes Wednesdays Blog Party at Someday Crafts




Transform Tuesday Blog Party at The Pumpkin Patch



Look What I Made! Blog Party at Creations by Kara




Show & Tell Wednesday Blog Party at Blue Cricket Design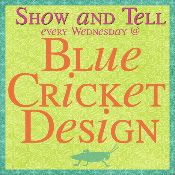 Be Inspired Blog Party at Room to Inspire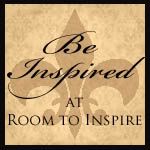 I Made It Blog Party on Everything Etsy





Get Your Craft on Thursday at Life as Lori




All Things Dreamy Blog Party on Sweet European Dreams





Strut Your Stuff Thursday at Somewhat Simple




Hooking Up With House of Hepworths




Show Off Your Stuff Party at Fireflies and Jellybeans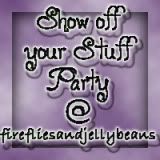 I'm So Crafty Fridays at Fun To Craft




Hodgepodge Friday at It's A Hodgepodge Life





Saturday is Crafty Day at Along for the Ride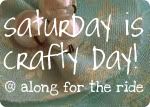 Weekend Wrap Up Party at Tatertots and Jello




Crafty Crafty Ladies Night Link Party at Aly and Ash