I've been working on this project off on an for a few weeks...kept getting distracted by other projects, like my daughter's last prom :O)
For this project you need:

Black Paper Circles



-I used black cardstock, punched with a 1¾ inch circle punch
A Ball to Cover
-I used a dollar store wiffle ball. You could use a styrofoam ball, just paint it to match your roses before you start gluing them on.
Rhinestones

-I have LOTS of rhinestones, but if you are low on bling, a dab of glue and some silver glitter in each rose center would work just as well.
Hot Glue
-Lots and lots of hot glue! Make sure to use low temp glue if you are using a styrofoam ball so it doesn't melt.
FIRST:
Hop over to
LOLLYCHOPS
and watch the awesome video tutorial for making these easy-as-pie paper roses. Then make lots and lots of roses! Glue a rhinestone in the center of each rose.
Here's my dollar store wiffle ball (4 for a buck!). I wrapped and hot glued black crepe paper streamers all over the ball, giving the roses something to stick to (they tend to pop off when glued directly to plastic). I used black so if any of it shows between the roses, it's not so obvious.
Once you've got your roses and ball ready, just start gluing those puppies on! (puppies=paper roses).
Tada! I had lots and lots of hot glue strings all over when I was done...I just ran my embossing gun over the ball to melt them away. I think a hot blow dryer may work just as well.
Here is my paper rose ball chilling with those birds from last week...
Loves it! Hmm, I think one more project and I'll have my little display complete....check back soon :O)
Like balls? (ahem.) Check out
my Mom's blog
this week...it's proof that
CMTA
(creative minds think alike)! She made a ball too...and it's awesomer than my ball! I just want to play with it.
Pop on over to
Make The Best of Things
and see what all the fuss is about :O) And leave a comment! We loves comments!
Linking up with

:

Whatever Goes Wednesdays Blog Party at Someday Crafts




Transform Tuesday Blog Party at The Pumpkin Patch



Look What I Made! Blog Party at Creations by Kara




Show & Tell Wednesday Blog Party at Blue Cricket Design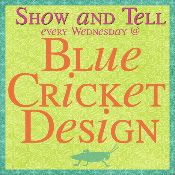 Be Inspired Blog Party at Room to Inspire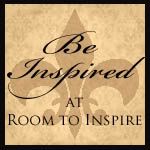 Strut Your Stuff Thursday at Somewhat Simple




Show & Share Day at Just a Girl




Get Your Craft on Thursday at Life as Lori




I Made It Blog Party on Everything Etsy





All Things Dreamy Blog Party on Sweet European Dreams